Allied Landing Craft and Ships
Choose the model
DUKW -- LBE -- LBK -- LBO -- LBV (M) -- LCA -- LCC (1) -- LCF (3) -- LCG (L) (3) -- LCH -- LCI (L) 1-350 -- LCI (L) 351-1098 -- LCM (3) -- LCP (L) -- LCS (L) (3) -- LCS (S) (1) -- LCT (5) -- LCT (6) -- LCV -- LCVP -- LSD -- LST -- LVT (2) --
---
LANDING CRAFT, VEHICLE, PERSONNEL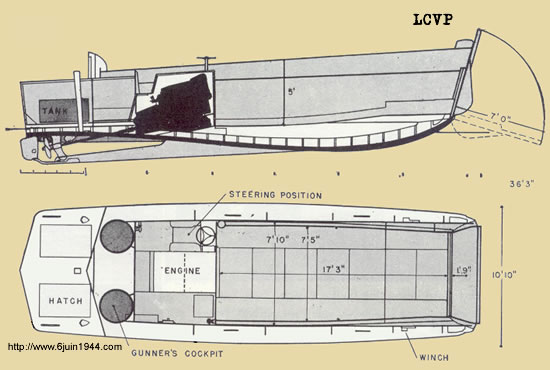 Description: Essentially an improved LCV with steering control and gunners' cockpits in the hold. This design is standard equipment for all ships and supersedes LCV in production.

Capacity: 3- troops or 6,000 lb. vehicle or 8,100 lb. general cargo, provided center of gravity is kept low. Can be lowered when loaded only from davits.

Endurance: 102 miles. Speed, 9kts.

Dimensions: Lenght 36' o.a. Beam, 10'5¼''.

Displacement: Light, 18,000 lb. Draft, 3' aft. 2'2'' for'd.

Armament: Two .30-cal M.G.

Armor: 1/4"STS, ramp and sides.

Crew: 3.

Propulsion: 225-hp Diesel (Gray) or 250-hp Gasoline (Hall-Scott).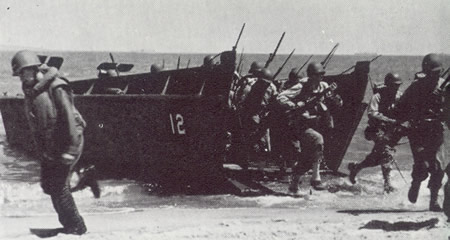 Source : ONI 226 - ALLIED LANDING CRAFT AND SHIPS - NAVY DEPARTMENT